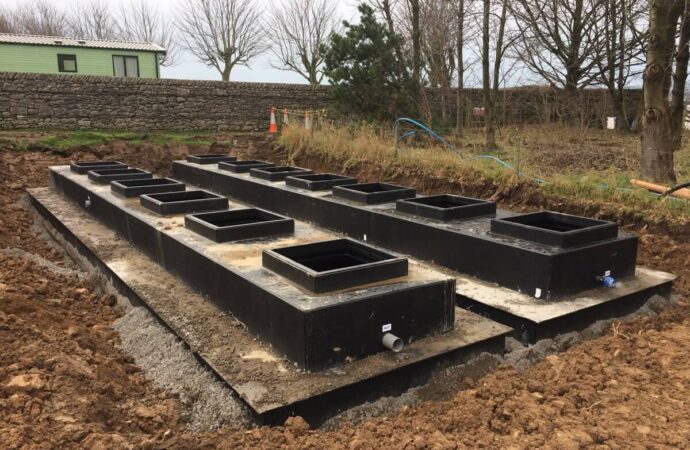 As you suppose a commercial septic system is similar to a normal one just on a larger scale, commercial septic is similar to a commercial one. Waste and wastewater will be flushed down the toilet, sink, bathtub, or shower and transported into the septic tank through plumbing. This septic tank will be sufficiently large to hold a large volume of this unwanted material.
If you own a business or a large property you might have to choose a much larger draining system. This septic system will have to work more than a normal one and will have to be taken care of at every moment.
An area with no public sewer will require this specific service. When there are no other systems in place, septic systems receive, dispose, and treat the waste. Setting up a septic system is an important development in introducing a new property to guarantee that care is taken for your bathrooms and wastewater disposal.
Because commercial septic systems have to operate on a larger scale than what the residential ones have to, they will require land expansion to deal with the larger masses of sludge. Horizontal land extensions are the best because this allows space in them, but it is also possible to use vertical excavations that dig deeper into the soil to extend the septic.
Since this is just like your normal septic system but on an extensive scale, they will need more maintenance so stick up to a well-known and professional service company.
The only people that should deal with these tanks are the professionals in this area due to the fact that they can be extremely dangerous. Intoxication from inhaling or breathing the substances and deteriorated organic materials can be of uttermost risk.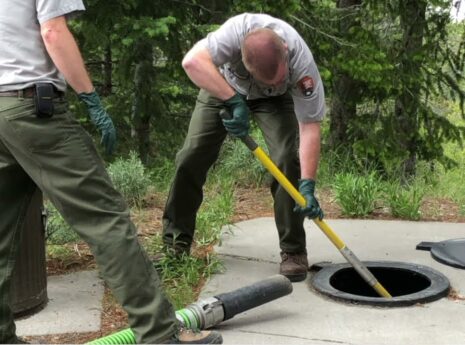 These septic system potential dangers include the risk of falling, dropping, suffocation, explosion, and other life-threatening hazards and also the risk of unhygienic conditions, that can produce illness such as bacterial or viral infections.
New Braunfels Septic Tank Pumping, Installation, & Repairs is a pretty well-known business, located in Texas. We have a number of great, excellently skilled professionals ready to attend to you with any issue revolving around the installation, repair, and check-ups of your septic tanks. We do everything from the design to the maintenance of your draining system. Contacting us will be the best decision for the safety of your property and the hygiene of your house.
We the New Braunfels septic tank pumping, installation & repairs are a top company. We offer services in septic systems like the ones listed above. If you need any services from the list above, contact us, and we shall send a competent team to deliver these services to you.
Septic Services Offered include:
We service all of Texas. Below is a list of cities most of our services are at on a daily basis:
And all other cities throughout Texas, just fill out the form below for a free quote!