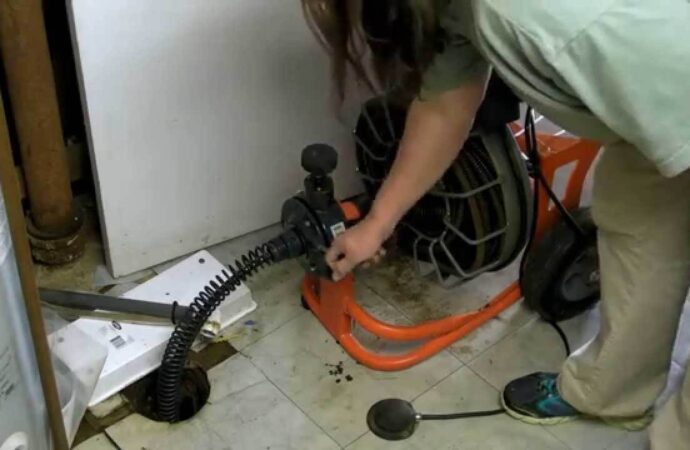 When drain cleaning a number of tools might be required to solve the problem. Everything from small to big tubes. The most used tool is what professionals call a line snaking. As the name hints it's a slightly big and long tube.
This is one of the oldest and most traditional drainage systems. This typically has to be connected to an electrical or power plug to work but can also be maneuvered by hand. In the clogged drain, the snake rotates until it hits an obstruction, then scrapes the clog away.
Snaking can be used when there are deep soil interventions or problems that cannot be removed easily by hand. For example, a plant root has grown its way to the system and is now blocking the drainage of the waste and liquids.
Going for a company that offers this specific service and at the same time can assist you annually with the intervention of such roots can help the overall water flow through the pipes of your home. Another advantage of snaking is that it can raise awareness of a more important issue such as tree roots. Snaking is also a safer solution for older pipes, as it can be weaker and susceptible to break from high water pressure.
When you use the incorrect type of drain snake for the sink line, the snake may loop back on itself or scrape the sides of the plumbing pipe, resulting in damage that could lead to leaks and/or the need to replace the pipe part. This is an important reason why the job should be left to professionals.
The only people that should deal with these tanks are the professionals in this area due to the fact that they can be extremely dangerous. Intoxication from inhaling or breathing the substances and deteriorated organic materials can be of uttermost risk.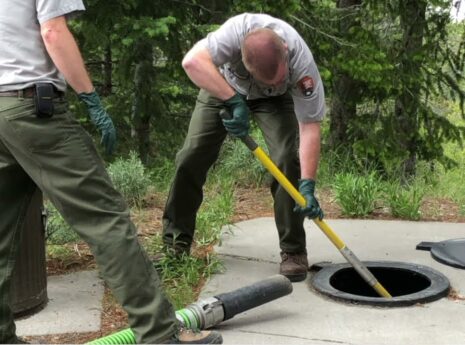 These septic system potential dangers include the risk of falling, dropping, suffocation, explosion, and other life-threatening hazards and also the risk of unhygienic conditions, that can produce illness such as bacterial or viral infections.
New Braunfels Septic Tank Pumping, Installation, & Repairs is a pretty well-known business, located in Texas. We have a number of great, excellently skilled professionals ready to attend to you with any issue revolving around the installation, repair, and check-ups of your septic tanks. We do everything from the design to the maintenance of your draining system. Contacting us will be the best decision for the safety of your property and the hygiene of your house.
We the New Braunfels septic tank pumping, installation & repairs are a top company. We offer services in septic systems like the ones listed above. If you need any services from the list above, contact us, and we shall send a competent team to deliver these services to you.
Septic Services Offered include:
We service all of Texas. Below is a list of cities most of our services are at on a daily basis:
And all other cities throughout Texas, just fill out the form below for a free quote!